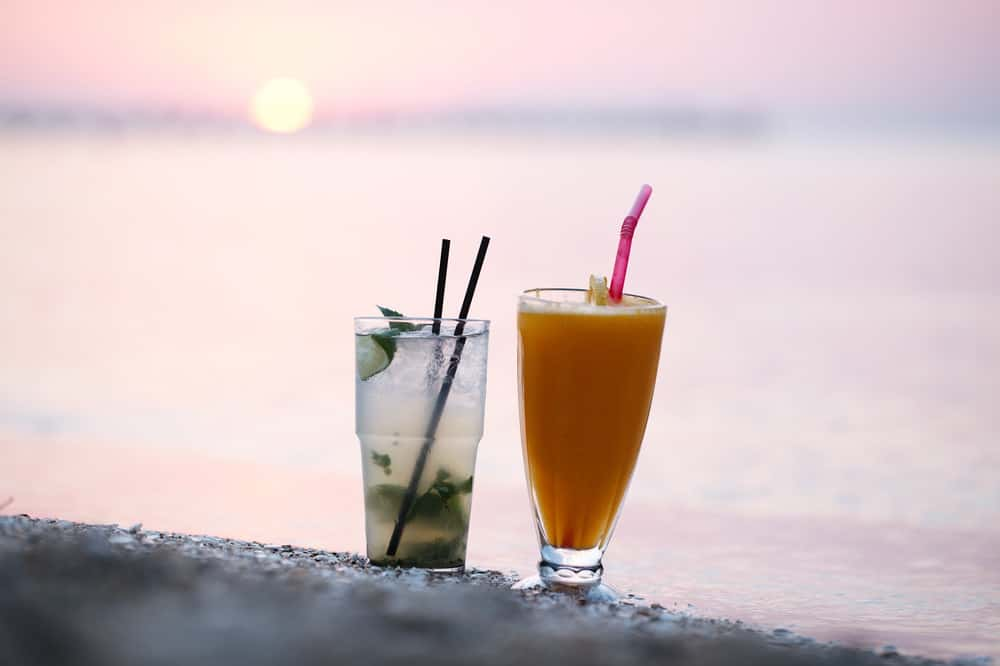 5 Craft Cocktails You Won't Want to Miss
5 Craft Cocktails You Won't Want to Miss
Cocktails are a great way to unwind after a hard day, and craft cocktails have that little something special. There are plenty of wonderful craft cocktails out there, but odds are you are not aware of them all. Taking the time to find a few new cocktails may help you find a new favorite. Here are five craft cocktails you are not going to want to miss. These would all be fantastic for open-handed serving, a method where the server never reaches across the table.
Liam's Midnight Toast
This is a gorgeous blended drink. It is served in a champagne flute and topped with an orange peel as a garnish. This cocktail has grand marnier, cognac, champagne and Campari. These are added together and blended and served on ice. This is a drink with a rich color sure to awe your guests.
Boulevardier
This drink has been around for years, since the 1920s. This rink is a negroni-type drink with bourbon whiskey, Campari, and either sweet or dry vermouth. This drink goes well in a shot glass with a cherry on top.
Martinez
This s a wonderful drink containing gin, sweet vermouth, maraschino liqueur, and angostura. This is a gorgeous drink that is going to awe and wow your guests. This drink has subtle hints of cherry and cinnamon making it a fun and interesting drink.
Pisco Sour
This is a fun drink that is going to really taste different. This drink is sour, it does contain pisco, simple syrup, lime juice, ice cubes, egg whites, and bitters. This is a drink that comes out looking like a key lime pie. This is one drink sure to help everyone relax and unwind and the creaminess of the eggs whites is sweet and a great juxtaposition to the bitters.
Golden Cadillac
This is a fantastic cocktail if you want something that is refined and smooth. This drink contains crème de cacao, crème de menthe, cream and orange peel as a garnish. This is a super smooth drink that is going to be easy on the pallet and taste great. This drink has been around since the 1950s and has stayed popular ever since.
These are just a few of the great craft cocktails that you can choose from. Taking the time to try out a few different drinks to find the one you are going to love can make a huge difference. Check out of selection today.